Description

KENT Tap Guard
Give your family clean, safe and germ-free water with KENT Tap Guard. The all new KENT Tap Guard is ideal for purifying water from the tap to make it safe for daily use.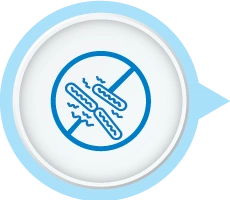 Remove Microorganisms from Water
The all new KENT Tap Guard uses a hollow-fibre UF membrane to remove bacteria, cysts and viruses. As a result, you can get clean and germ-free water for your daily activities such as brushing or washing vegetables.
Chemical-Free Purification
KENT Tap Guard doesn't use any chemicals such as chlorine, bromine or iodine for purifying the tap water. As a result, you can be sure that the tap water you use is completely safe.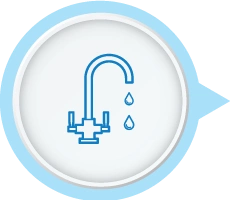 Fits on Most of the Taps
KENT Tap Guard can be connected to most of the taps. Attach the Tap guard and select the desired installation setting.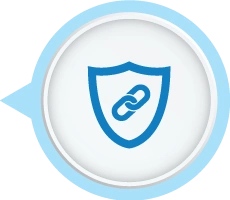 Highly Durable
KENT Tap Guard is manufactured using Food-grade ABS Engineering Plastic for trouble-free maintenance and long life of the appliance.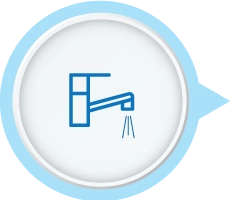 Suitable For Different Requirements
KENT Tap Guard comes with two selection modes-Purified water and Unfiltered Water. You can use the purified water mode for different day to day activities such as brushing, gargling and washing fruits.
Specifications
| | |
| --- | --- |
| Model Name | KENT Tap Guard |
| Mounting | On Tap |
| Net Weight | 425 Grams |
| Casing Material | ABS Engineering Plastic |
| Product Dimension | 145 (L)*65 (W) * 110 (H) |
| Operating Water Pressure (Min/Max) | 0.1 Mpa to 0.4 Mpa |
| Operating Temperature (Min/ Max) | 5°C to 35°C |
| Filter Material: | Hollow Fibre UF Membrane (polysulfide) |
Customer Reviews

GREAT PRODUCT,
I have a 5 year old son and so it was necessary that the water we use at home is clean and free of contaminants. After reading a lot of reviews, we decided to get KENT Tap Guard, which removes impurities and makes water safe for use.
Anna
---

An innovative and useful product
I shifted to Kuala Lumpur a few months back and considering the quality of water, we decided to install tap guard from KENT after a lot of research. Thanks to KENT, we don't have to worry about the quality of water we are using.
Vinod Kumar
---
KENT ADVANTAGE
Premium Quality Products with Large Sales and Service Network
MOST CERTIFIED & AWARDED
Honoured with Numerous Awards and Certifications
TRUSTED BY MILLIONS
Ranked #1 Most Trusted Brand