Description
KENT Ultra
An economical, user-friendly, environmentally safe water purifier that disinfects water without changing its taste, odour and pH scale. It's so simple to install that all you need is a water connection and a power supply.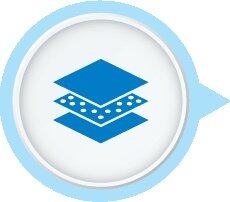 3-Stage Water Purification
KENT Ultra is based on a 3-stage advanced filtration process. It uses a combination of Sediment Filter, Activated Carbon Filter for removing bad smell and taste and comes with a UV System for additional protection from bacteria and UV Disinfection to provide drinking water free from all micro-organisms, thus making it 100% safe.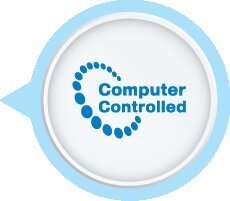 Computer Controlled Operation
KENT Ultra comes with computer controlled operations to ensure safe pure water is obtained.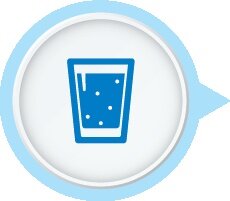 Direct Pipe in system
It is suitable for usage where the inlet water like tap , overhead tanks or municipal water supply. It efficiently removes impurities and makes the water safe for consumption.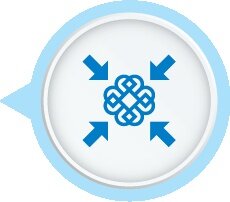 Elegant and Compact Design
With an elegant wall-mounted design, KENT Ultra is extremely affordable and fits into all kinds of kitchens. Its compact design saves a lot of counter space and makes it convenient to draw pure water.
World's Top Quality Certifications
This water purifier is tested and certified for its performance and quality by world's renowned laboratories, such as the WQA (USA), NSF (USA) and ISI . These achievements guarantee that KENT not only gives the most purified water but is also trusted by millions.
Specifications
| | |
| --- | --- |
| USP | Economical Online UV Purifier |
| Installation | Wall Mountable |
| Technology | UV |
| Purification Capacity | 60 L/hr. or 1 L/min. |
| Max. Duty Cycle | 120 litre/day |
| Filter Cartridges | Sediment, Activated Carbon |
| UV Lamp Power | 11 Watt |
| Inlet Water Pressure/Temp (Min) | 0.3 kg / cm2 or 4.3psi / 10°C |
| Inlet Water Pressure/Temp (Max) | 3 kg / cm2 or 42.7psi / 35°C |
| Input Voltage | 100-300V AC (50Hz) |
| Operating Voltage | 24V DC |
| Dimensions(mm) | L 395 W 136 H 340 |
| Weight | 4.8 kg |
Customer Reviews

Good Choice, Worth Buying
I bought Kent Ultra water purifier 8 months back and I would say it is worth buying because of its excellent design and performance. The municipal water supply contains bacteria So thats why I thought of buying the UV based water purifier. The product is very nice and it is easy to use. Now, I am very sure that the water my family members are drinking is pure and safe. Thank you Kent for manufacturing such a good product.
Mohd Tarmizi – PJ
---

Really Nice Product to Buy
I ordered Kent Ultra UV water purifier and received it much before the expected delivery date. I was pleased by the service provided as the installation was done fast and in a hassle free manner. It is an outstanding product and I am happy that it fulfils the basic need for drinking pure water. Amazing product and a must buy in this price range.
Patrick
---

Useful Product
I bought KENT Ultra 1 year ago and I am quite happy with the performance of the product. The best part about the water purifier is its computer controlled operation.
Allan Toh
---
KENT ADVANTAGE
Premium Quality Products with Large Sales and Service Network
MOST CERTIFIED & AWARDED
Honoured with Numerous Awards and Certifications
TRUSTED BY MILLIONS
Ranked #1 Most Trusted Brand